Dronee blog to learn more about dronee products and drone development.
by Tomi Piriyev
DroneePilot first time step by step setup guide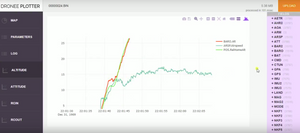 by Ehtiram Najafov
  We are happy to share DroneePlotter -  Drone Flight Log Analysis Tool  with drone community to make analyse and sharing easier.   DroneePlotter ...
by Maksim Piriyev
Gstreamer can some times be harder to connect from the client. We favored using mjpeg streamer stream instead h264 stream. we use mjpegstreamer as...