avionics
Details
Dronee Cockpit autopilots provide a complete integrated avionics solution that includes the flight control processor, inertial sensors, GPS receiver, secondary compute module and datalink radio. Dronee uses the Ardupilot firmware and Dronee flight planning and managing software. The Dronee Cockpit with its thin form factor and flexible I/O capability is ideal for fixed wing and VTOL applications.
Specifications
Dimensions: 3.74 x 1.69 x 1.37 inches (95 x 43x 35 mm)
Weight : 2.8 oz (80g)
EMI shielded aluminum enclosure
Operating Case Temperature: -40˚C to 60˚C
Power Requirements: VIN 5v and 3.3v
Integrated RF Data Link Options: 900 MHz / 868 MHz/ 2.4Ghz
GPS: uBlox module GPS receiver
RTK GPS optional: uBlox M8P
Inertial Sensors: 2 Vibration Isolated and heat controlled IMU's and an isolated Baro
Flexible I/O support (12 configurable GPIO lines)
CSI camera input
Plug and play support of peripherals including servo based pantilt cameras, transponders,magnetometers, RTK GPS receivers, laser altimeters.
Multiple Area Surveying in Single Mission
Dronee allows to generate and suvey multiple survey areas in single mission.
Corridor Mapping
Corridor Mapping tool allows user to easily generate mission to survey roads, coastal lines, borders effortlessly, just by adding point over the line, Dronee will automatically generate fligt path.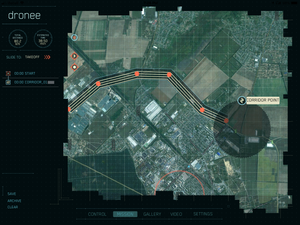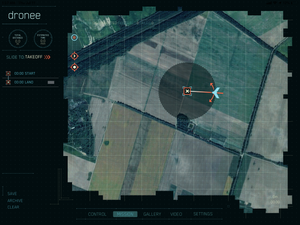 Automatic Landing
Dronee software automatically, and accurately lands the drone to the selected landing point. User only needs to select the landing place on the map.
KML / Shape file support
The import and route creation from customer provided KML data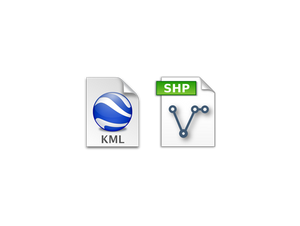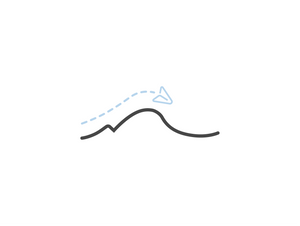 Terrain Follow
DRONEE enables drones to follow terrain, vehicle automatically maintain a relatively constant altitude above ground level. When "terrain follow" enabled, Dronee app downloads elevation data of the area from Google Maps and automatically adjusts the mission point flight altitude to keep the relative altitude constand from the ground. This required 3G internet access on tablet.
SONY RX0 RGB Drone Camera
With 1 inch sensor size It captures amazingly sharp aerial RGB images, across a range of light conditions, allowing you to produce highly detailed, orthomosaics and highly precise digital 3d map, surface models.
Resolution: 21 Mega Pixel
Sensor size: 1.0-type (13.2mm x 8.8mm)
Exmor RS™ CMOS sensor
Aspect ratio: 3:2
Image format: JPEG, RAW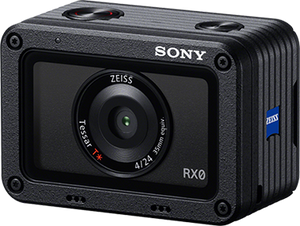 Continue to Mission after Battery Change.
DRONEE enables aircraft to resume flights from a certain waypoint after battery change.
Offline Mission Planning
DRONEE allows users to plan the flight mission in offline mode and to save the mission
Build for safe flight
Dronee built with in auto fail detection that detecs any failier in the system before the flight to keep the flight safe.
Up to 10x more coverage and faster surveying operations compared to multicopters
Thanks to Dronee's high efficient airframe and the best camera technology, it enables the plane to survey 500 Hectar / 1250 Acre with 5 cm/px resolution in a single flight.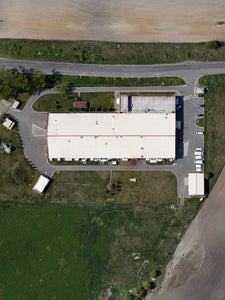 PACKAGE INCLUDES
The efficient design of DroneePlane allows it to fit inside a 40 cm x 40cm x 20 cm carry case, allowing you to take it with you wherever you go.
- DroneePlane, complete drone
- Two lithium-ion battery packs for plane
- One lithium-ion battery packs for HUB
- Two Spare Propeller
- Charger
- Carry case with foam protection
- User manual
- Dronee App accessible via Apple Store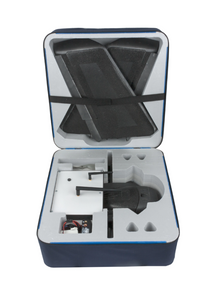 Post-flight analysis and Image processing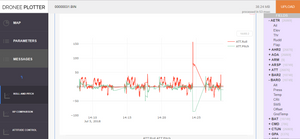 FLIGHT LOG ANALYSER
Analyse drone flight log with in-browser DRONEE PLOTTER. Supports Ardupilot and PX4 flight log. DRONEE PLOTTER makes flight log analysing and sharing super simple, inside the browser.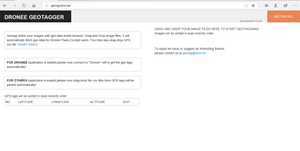 GEOTAGGER
DRONEE has an in-browser geotagging tool, allowing to sync the timestamps of the images with the GPS data recorded during the flight. After matching the geotags with coordinates and correct altitudes, the images can be used for the further processing.