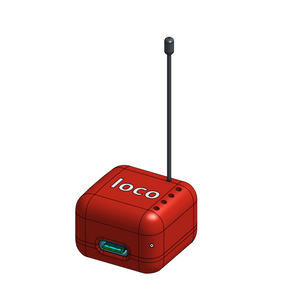 Loco Air unit
10km Radio Range
Loco transmits data with Sub GHz Lora Long Range Radio.
Frequency range: 150 MHz to 960 MHz
Hardware encryption AES 256-bit
Built in GPS
Built in Li-po battery, lasts 30 days in single charge
Waterproof / Dustproof design
USB type C interface for charging and configuration.
ON/OFF button - to turn on or to run off the Loco you need to hold the ON/OFF button 3 seconds.
Connections
1.Extrenal Power Supply
Loco can be charged with 5-12v external power supply, and Loco will turn on automatically when the drone is powered if the Loco also connect to the main power source of the drone.  Loco will be ON even if you forgot to turn it on.
2.USB type-C
Loco Air unit can charge from USB type-C port . This port will be used for firmware update in the future.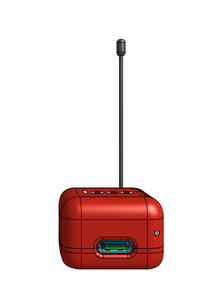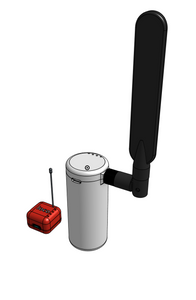 Loco Ground Unit
Loco Ground unit receives the GPS data from air unit via Lora signals and with built in bluetooth communicates with a smartphone and shows the GPS location on Loco App.
Ultra small and Light weight
Loco air unit desinged in a very small size and light weight whichmakes it very easy to integrate to any drone, robots, vehicles. It is 25mm x 25mm x 20 mm and weights only 10 gram.